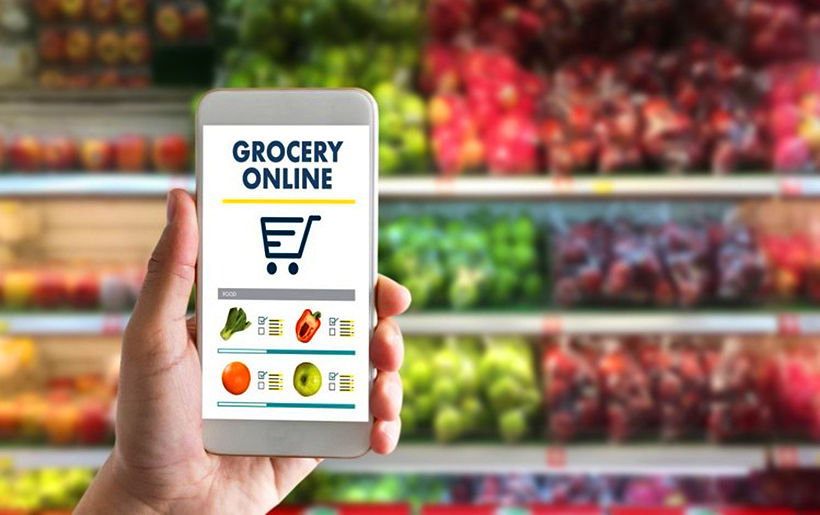 Save Money on Online Groceries: With social distancing mandates, American citizens are left with no other option but to stay home. In this case, shopping online is being embraced the most, particularly grocery shopping. 
Fortunately, grocery stores (one of the essential needs) are still open, even in areas with shelter-in-place mandates. Online grocery shopping potentially limits shoppers' trips into the public as well as cut down store employees' interaction with customers.
However, purchasing groceries online comes with additional costs, i.e. including slightly marked-up prices, delivery fees, and peak-hours surcharges. 
In this blog, we will talk about some effective and easy ways to save money while shopping for groceries online. You do not need to save by reducing the amount you tip. Delivery people are not fortunate enough to work remotely. Also, they do not get even a small amount of delivery cost you pay. So, make sure you tip generously.
Use Coupon & Promo Code
You can use discounts depending upon the service you are using. That means discounts vary from service to service. 
An important thing to keep in mind is while ordering groceries online you won't be able to use paper coupons. There are digital coupons in the store's online ordering interface or you can use promo code at checkout.
Say No To Delivery Fee Where You Can
Delivery fees are the extra amount charged on top of the total cost of your groceries if you order online. Again, this fee also differs from service to service and often, by order size & timing. And if you are lucky, you can even avoid these delivery fees sometimes.
For instance, Instacart relinquishes delivery fees if a person purchases a certain amount of products/services from some selected brand. Also, Aldi is now providing free delivery on every first 3 orders of $35 or more with promo code that is available on their site.
In addition to this, remember: If you are an Amazon Prime member, then you can get free grocery delivery. This is because Amazon has recently rolled its grocery delivery service, Amazon Fresh, into Prime subscriptions in certain areas. This means every Prime member who lives in certain cities is eligible to acquire a free grocery delivery if he or she meets the local delivery threshold that may differ by store.
Also Read: Top Online Shopping Deals With Free Shipping
Say No Busy Shopping Hours
There are a number of grocery delivery services that add up a surcharge if customers want the order to be delivered during a busy time. For instance, Instacart calls this "busy pricing." Hence, when you notice such additional charges being added to your order, it is better to wait for some while and pick another time to get your groceries. 
Subscribe Wisely
You can find some grocery delivery services offering subscription options. In exchange for a monthly or annual payment, customers are not supposed to pay delivery fees when their orders meet a minimum threshold. 
For example, Target provides annual Shipt subscriptions for $99 in a year as well as Instacart Express costs $99 a year or $9.99 per month.
In many cases, customers can even sign up for free trials. But one should always think twice before signing up such subscriptions. 
Across grocery delivery services, these delivery fees range from about $4 to around $10/order. And when groceries are occasionally ordered online, one can spend less over the course of the year if he or she only pays the delivery every time. And if you are a user of your favorite online grocery, then subscribing can save you some extra dollars in a year.
Keep Check Mails
Every grocery delivery company frequently emails special offers and deals to their customers. This is actually a great way to acquire promo codes, discounts, special discounts, and even free items. Hence, before placing your grocery order, do not forget to check your inbox.
Also Read: 32 Ways To Save Your Money
Choose Curbside Pickup
Not everybody likes to pay delivery fees. If you are also one of them, then you can choose for curbside pickup. 
This is also a safe option as you do not have to visit a grocery store. In fact, an associate will load your groceries directly into your car. 
Walmart provides curbside pickup for free. Target too provides its Drive Up service for free as well. But you cannot order perishable items with Drive Up.
Numerous regional grocery chains also relinquish their delivery fees for customers who choose for curbside pickup, that too charging only a small personal-shopping fee.
So, the aforementioned options will definitely help you save some extra money while shopping online grocery. Happy shopping!!