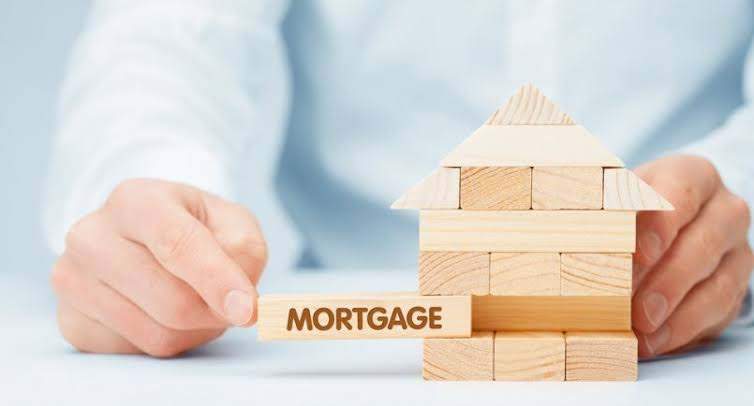 Types Of Mortgage Loans: Purchasing a home is a different feeling but let's face it figuring out the financing side of things is extremely overwhelming, too. Picking a mortgage is not that painful if a person knows the lingo. Once you have completed some homework as well as nailed down a budget & down payment amount and reviewed your credit, then you will have a better idea of which loan works best for your requirements. 
Take a look at the 5 types of home mortgage loans you should consider:
Conventional Mortgages
Conventional mortgages are home loans that are not insured by the federal government. Here are two types of conventional loans- 
Conforming 

Non-conforming loans 
In simpler words, a conforming loan refers to the loan amount that falls within a maximum limit set by Fannie Mae or Freddie Mac, government agencies that back most United States mortgages. 
Also Read: All You Should Know About In-House Financing!!
On the other hand, loans that do not meet these guidelines are referred to as non-conforming loans. 
These loans can be used for a primary home, second home, or investment property. Overall borrowing expenses are usually lower than other types of mortgages, no matter if interest rates are slightly higher.
Jumbo Mortgages 
Jumbo mortgages are conventional loans with non-conforming loan limits. That means the home prices usually exceed federal loan limits. In the year 2018, the maximum conforming loan limit for single-family homes in most of the United States was $453,100, as per the Federal Housing Finance Agency. 
In numerous high-cost areas, the price ceiling is $679,650. Jumbo loans are very common in higher-cost areas that generally need more in-depth documentation to be eligible.
In these loans, people can borrow more money to purchase a home in an expensive area. Also, interest rates are usually competitive with other conventional loans.
Government-Insured Mortgages 
The United States government is not a mortgage lender, however, it does play a vital role in aiding more citizens to become homeowners. Here are the three government agencies back loans: 
The Federal Housing Administration (FHA loans) 

The U.S. Department of Agriculture (USDA loans) 

The U.S. Department of Veterans Affairs (VA loans).
Talking about FHA loans, they normally help make homeownership possible for borrowers who do not have a large down payment saved up as well as pristine credit. 
Borrowers require a minimum FICO score of 580 to receive FHA's maximum 3.5 percent financing. But a credit score of 500 is accepted with at least 10 percent down. 
VA loans, on the other hand, provide flexibility, low-interest mortgages for members of the United States military (active duty and veterans) and their families. They don't need a down payment or PMI. Also, losing costs are usually capped and can be paid by the seller. In these loans, funding fees are charged as a percentage of the loan amount that eventually helps taxpayers. 
USDA loans benefit moderate to low-income borrowers who are willing to purchase homes in rural areas. Some of these loans do not need a down payment for eligible borrowers with low incomes.
Also Read: Government Loans: Here's Everything You Must Know!
Fixed-Rate Mortgages 
Fixed-rate mortgages keep the same interest rate over the life of an individual's loan. That means his or her monthly mortgage payment always stays the same. Fixed loans usually come in terms of 15 years, 20 years, or 30 years. 
In these loans, monthly principal & interest payments stay the same throughout the loan period. Also, people can more accurately budget other expenses from month to month.
Adjustable-Rate Mortgages 
Unlike the stability of fixed-rate loans, adjustable-rate mortgages (ARMs) have fluctuating interest rates. This goes up or down with market conditions. 
Numerous ARM products have a fixed interest rate for some years before the loan resets to a variable interest rate for the remainder of the term.
It is always suggested to find an ARM that caps how much your interest rate or monthly mortgage rate can increase so you do not wind up in financial trouble when the loan resets.
These loans normally allow people to enjoy a lower fixed rate in the first few years of homeownership. They save a substantial amount of money on interest payments.
Also Read: Best Home Improvement Loans for 2020
There are various cons to these mortgage loans such as: 
Monthly mortgage payments can become unaffordable, leading to a loan default.

Home values can fall in some years, thus making it harder to refinance or sell a home before the loan resets.
All in all, you should be comfortable with some level of risk before acquiring an ARM. And if you do not plan to stay in your home beyond some years, an ARM can surely save you large interest payments.