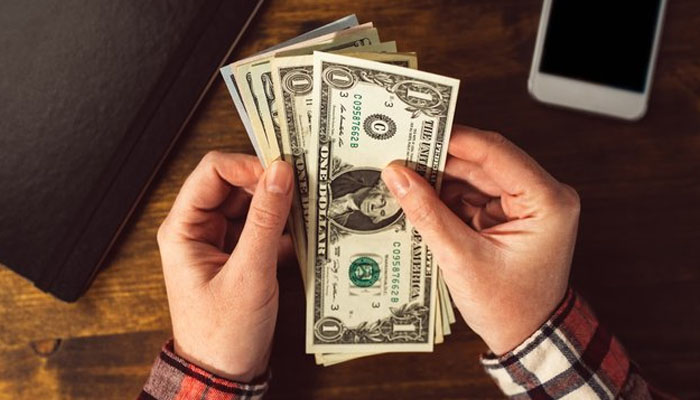 Make Money On Etsy- Today, Etsy is considered one of the well-known side hustles to sell products. Etsy is basically an online space that allows people to sell their unique products. These goods include handcrafted products, art supplies, digital and vintage goods.
Despite big companies, stores under Etsy are operated by a bunch of independent sellers. Etsy welcomes everyone to open a start & sell their products without any kind of limitations.  
Yes, you can also make money on Etsy!! You just have to do the following steps:
Come up with a profitable idea

Sell sufficient products in order to cover all your costs & time

Set up an Etsy store

Promote your Etsy store to gain more buyers

Be progressive by continually renewing your products in the shop as well as discovering new ideas to reach out to more buyers.
Also Check: Four Best Ways to Earn Extra Money
Let's know more about Etsy in detail:
Make Money On Etsy | Come Up With Money Making Ideas
Yes, anyone can set up an Etsy store and sell their products but not everyone could crack a trick to gain profit. So, how can you gain profit? Alright, for that you should begin with a proper brainstorming session in order to end up with a long list of ideas and then pick out the best ones out of them.
Primarily, spend as much time doing a complete research in the market about Etsy. Search out some similar as well as unique items. Also, don't forget to refer to different pages of shops and understand how much sales have they done since their opening? And if they have successfully sold tons, it clearly means that there is a profitable market for those particular products. 
Throughout your brainstorming session, keep asking yourselves various questions such as who are my targeted audience for the items? Why will they buy what I am selling? Will the product help them? 
Figure Out Your Budget
Make Money On Etsy- After finalizing your ideas, the very next step you are supposed to do is to estimate if you are capable to make the profit. You can begin this step by calculating out your total expenses. Initially find an answer to this- "What will be the total cost to make your product?" Figure out the costs for the supplies you want & then calculate the actual cost of producing a single item.
Also Check: Best Work-from-home Jobs With Zero Startup Fee
You also need to consider the time taken to make your product. In case, your items are produced with a large workforce, then you will be able to utilize your time more profitably. If you produce digital items, then there won't be zero cost for goods, however, you will require extra time to produce them.
If you end up creating products that audience love as well as prefer, it will indirectly give you a massive profit.
Taxes and fees should also be equally considered while calculating profitability as your sale as well as listing will be charged by Etsy. As a seller on Etsy, you will have to pay taxes on your income as well. 
Take plenty of time to calculate!!
How To Sell Your Products On Etsy
Follow these easy steps to start selling Products on Etsy:
You can easily sign up to become an Etsy seller. You just have to click on "Sell on Etsy" & put your name, e-mail address and also pic a strong password. After confirming your e-mail address, you will be eligible to start your Etsy shop.
START YOUR OWN ETSY STORE
Well, it will take you a few minutes to start your own Etsy Store. After setting up your Etsy account, you will just have to complete all the required procedures:
Enter your preferences: location/language/desired country
Enter your shop name
Set up your first listing
Select your payment method
Click- SAVE
Also Check: How to Acquire Free Government Money
Fees & Payments Policy: Etsy Seller Fees
Mainly, there are 3 selling fees namely listing fee, transition fee, and payment processing fee.
Listing fee- $ 0.20 per published listing and Listings last till 4 months or even until the items sell.
Transaction fee- If your item will be sold, you will be charged 5% of the item's selling price including shipping.
Payment processing fee-If you acquire your payment through Etsy payments, then you will be charged a 3% along with a fee of $ 0.25 when your item sells. 
Yes, You Can Make A Lot Of Money On Etsy!!
Make Money On Etsy- While there are numerous famous Etsy stores that acquire an annual revenue in millions of dollars, there are also some stores that do not earn a penny in a year.
It is really tricky to predict your run on Etsy!!
But always remember, that profit comes out from the right products along with a lot of hard work.
Following factors will estimate how much money you will actually earn by selling:
Is your business on Etsy a full-time job or is it a side hustle?

Total time will be able to devote to producing products & selling them on Etsy.

Where are you promoting your store as well as products?

Do your goods take a lot of time to produce?
Also Check: Ways To Save Money
Trust us when we state that "yes, there is somewhere luck involved on Etsy". A right customer will come along & buy at an appropriate time. It is a bit difficult to predict the future of your Etsy business.  
Set up an Etsy shop today and put a lot of hard work into it & it will definitely give you utmost satisfaction in return!!!