Save Money On Food: It is always easy to think and make big commitments to yourself but most often the small changes that you make to your routines make a big difference. 
If a small change to your normal routines will save some pennies for you even without disturbing your daily needs, then it is a victory! Furthermore, if that change also has some extra side benefits, then my dear friend, that is an even bigger victory.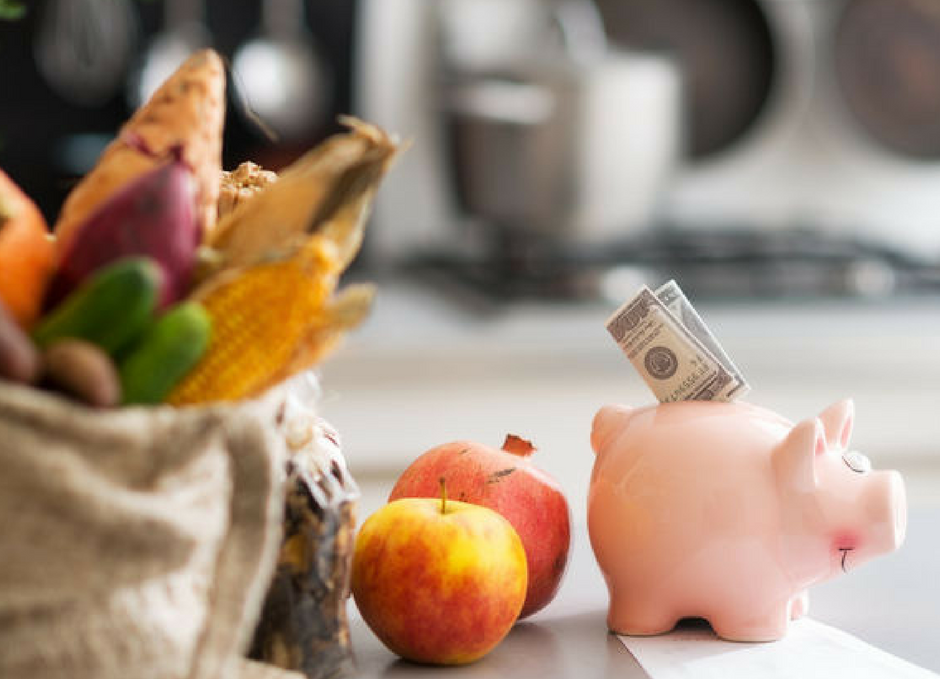 So, this article is for those people who are really struggling hard to save money on food. Keep reading to know some easy and effective tips you can implement in your daily life. They may not be great strategies but they will surely help you to save a dollar or two. Most importantly, you will not have to compromise on your favorite factors, instead, you will acquire various benefits. 
Take a look!!!
Stock Up Non-Perishable Food You Eat When They Are On A Sale 
Sometimes, it is alright if you stock up 20 and 30 boxes of your favorite whole wheat pasta.  As it is never going to expire, you can have a "spaghetti night," every other day with your family.
One can find a variety of non-perishable food items in the market. Although their prices are really high, at the time sale, it gets really cheap as well. No matter if the sale hits up once a month or once a year, you should get most of these sale times. Just buy a ton of them! Let the checkout person at the shop wonder that you are sane.
Non-perishable food items will last forever and hence you can use it for a long time, thus saving some extra money. This is one of the smartest moves to save a large chunk of money, that too without compromising on your favorite things. 
Make Some Extra Soup
During winters, most of you may make soup on a frequent basis. Next time when you make it, go for a big slow cooker. It will hold far more soup than your family would normally eat. 
How will this help? The simple answer to this question is that it will not just save a lot of money but also time. When you will prepare so much soup, you will also buy ingredients in bulk and sometimes double in case there is any sale going on.
Once you and your family will have the soup, the rest is not thrown. You can take this leftover soup and put it into the individual freezer and microwave-safe containers that you can label with certain masking tape and then freeze it. This step will make for quick lunches for several months afterward.
Read More: 5 Easy And Effective Ways To Start Saving Money
Shop At Ethnic Grocery Stores
If you have ethnic grocery stores in your area, consider shopping from there. Such stores often provide their customers with some amazing discounts on certain foods. For instance, in an Asian grocery store, one can often find huge discounts on rice, because it's a backbone staple of various Asian cuisines. 
In addition to this, when you are buying staples and spices, ask yourself if those items will be available from any ethnic grocer. And if the answer is yes, then try to buy it from any ethnic grocery store only. It will definitely save you so much. 
Make a Smart Grocery List
One of the most effective methods to save some extra cash when you are shopping for groceries is by making a grocery list directly from your meal plan. 
This will surely need some effort and time but the good part is that you will also save a lot of time in the grocery shop. How? When you have a list, you won't waste time wandering here and there. 
To make this trick easier, you should also build a smart list. When making your list, include numerous headings, such as "dairy/eggs," "frozen foods," "meat," "fresh produce," "bread," and much more. When you will have a smart grocery list, then you will shop smartly, too. 
From a gas pump to the grocery store, every citizen is paying more in the present time. 
Blame it on increasing oil prices, poor crop yields, global warming, or the weak currency. In this case, one should be smart enough to save money. 
Consider the aforementioned tips to slash your grocery expenses, that too without sacrificing any nutrition or goodness.