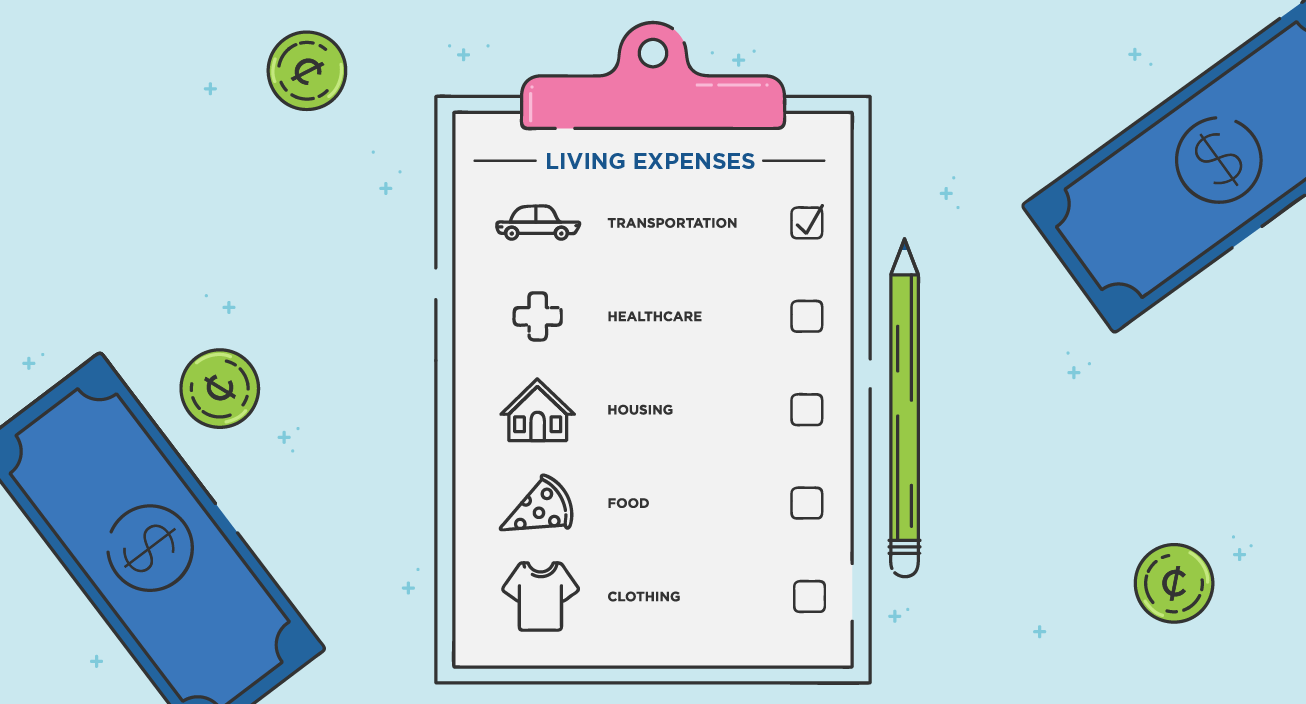 Monthly Expense Tracking: Having a tab on your spending on a daily basis ultimately gives you a clear and accurate picture of where/how your money is going. This further helps you to spend your money wisely and rightly.
In this blog, we will help you to take a step ahead and start tracking your monthly expenses.
Here are some amazing tips: 
Checking Account Statements
The very first thing you must do is checking all your account statements. This will reap you ample benefits! 
When you check your accounts, you will be able to pinpoint your money habits, be it good or bad. Once you have a close introspection of your accounts, you must note the unnecessary areas where you are spending more. This is a great way of getting a clear sense of your monthly cash flow— what is coming in and what is going out.
Also Read: How To Save Money While Online Grocery Shopping
Categorizing Expenses
This is yet another easiest way to track expenses— grouping every expense. There are numerous credit cards that automatically tag a person's purchases in categories such as department store or automotive. 
Often you may have noticed that your morning Starbucks run is costing too much. And sometimes people even realize that they are unnecessarily paying for recurring subscription services that they can actually do without.
When it comes to spending, it consists of both fixed expenses as well as variable expenses. Fixed expenses do not normally change every month. Fixed expenses include mortgage or rent, utilities, insurance, and debt payments. That means you can spend more on variable expenses such as food, clothing, and travel.
Using Budgeting App
Presently, one can find multiple budgeting apps. Two such well-known apps are You Need a Budget and Mint that are particularly created for on-the-go money management. They allow people to allocate a certain amount of spendable income every month based on what they are taking in and what they are paying out. Such types of apps work if people are willing to log their purchases, put in the time, and stick to their budget.
Based on what you get out of it, a paid app can be worth the cost. You Need a Budget, for example, is $84 for a year or $11.99 monthly (after a 34-day free trial). Whatsoever, it has some evident benefits, including its ability to sync transactions directly from an individual's bank account and its option for live workshops with the firm's support team.
Discovering Various Expense Trackers 
Not everybody is a fan of apps! For them, a spreadsheet is yet another exceptional money-tracking tool. It will help you to find a wide range of free budget templates online, and NerdWallet also provides an online budget worksheet.
Or, people with a more complicated financial portfolio, can rely on software. Technological advances are tremendously taking over the market today. One such software is Quicken Premier. As the name suggests, it will help you to import your bank transactions quickly and even monitor your investments.
Trust us, this is one of the smartest, more effective, clear, and organized methods to keep tracking your spending. From budgeting to financial investing, one can do everything really conveniently than with an Excel table or paper ledger. The cost of Quicken Premier in a year is $74.99. It also provides a basic Starter Edition for just $34.99 a year.
Also Read: Tips To Save Money On Food
Figuring The Need For Change
When you will start tracking, we are sure you will decide to make certain changes along the way. So while tracking, be ready to make some necessary adjustments to your overall spendings.
It will be worth your time to keep tabs on your monthly expenses as you will be able to uncover a lot of problems. "Tracking expenses will gradually help you to find out what is really costing you, and what is not as bad as you thought," according to Serlin.
He even stated that lowering the "big fixed expenses" in one's life, such as the cost of housing, vehicles, and utilities, can make a notable difference in his or her budget. 
If you made it this far, congratulations! You took a great step to prepare yourself for the expense tracking journey ahead. Now it's time for you to start practicing the aforementioned tips in your life.  All the best!!!